About
The Extraordinaire Base is a place located on the Crescent. It is the heart of the Allies, for the Mains' meetings are held there occasionally. Master An lives there along with several maids, guards, and butlers, but most of the buildings are reserved for the Extraordinaire's use. When the Mains come together, they stay a couple of days due to travel. Because of this, they are issued a room to stay in. One building is full of rooms reserved for travelers who need to stop by. Several places such as a training arena, swimming pool, library, gym, recreation room, and a small restaurant exist for any ally that is staying for a visit. Despite this, the Mains usually abuse this privilege and make a mess out of everything. There are private rooms as well, such as
Galen
's makeshift science lab and
Axel
's workshop.
Exterior
The Extraordinaire Base is located on a small isle in the middle of a lake, surrounded by a cliff on one side and forest on the other. It looks quite intimidating and bland from a distance, maintaining a gloomy yet grand look. A bridge leads to a heavily guarded entrance, where you may let your horse into the stables.
The base is constructed of several buildings and towers, each having their own purpose. Behind the base is the stadium/training area/arena. To the right is a golf green and tennis courts.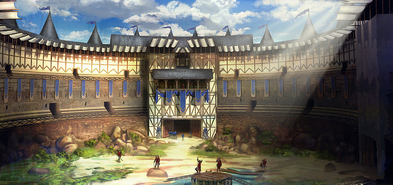 Interior
Main Building - Located in the middle. Kitchen, eating area, recreational room, meeting rooms, sitting rooms, and bathrooms.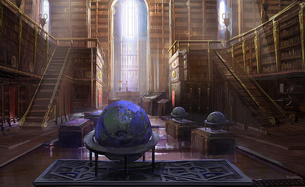 Guest Tower - Located near the entrance, bottom left of the main building. Travelers may rent a room in this tower to stay in before continuing their journey.
Main Tower - Located near the entrance, bottom right of the main building. The rooms here are reserved for Mains when they visit, as well as Master An's small-but-fancy apartment-style home. Private rooms are located here.
Fitness Building - Located to the right of the main building. The gym, indoor swimming pool, basketball courts, and volleyball courts are in here. Just outside it are the golf green and the tennis courts.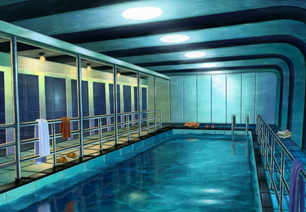 Library - Located to the left of the main building. The old archives and maps are stationed in here. Books about generally everything, from fairy tales to history, are posted inside. Galen claims that 97% of the books still have not been read by anyone yet.
Trivia
- There are two basements and one abandoned dungeon.
Community content is available under
CC-BY-SA
unless otherwise noted.